WHAT DOES A WORLD LOOK LIKE WHEN KIDS WRITE THE CODE?
At Code Ninjas, we believe the world will be a better place when our children are writing the code. This doesn't mean we believe all our students will grow up to be programmers. It means the skills they learn while coding, algorithmic and computational thinking, leadership and creativity, to name a few, will benefit them for the rest of their lives.
ADAPTABLE, RESILIENT, SUSTAINABLE
By learning to code, kids develop the skills to adapt to new technologies, persevere through challenges, and create innovative solutions to real-world problems. This empowers them to tackle the complex challenges of the future and create a better world for all.
COLLABORATIVE AND TEAM-ORIENTED
When kids write the code there is a focus on sharing knowledge and skills to create the best possible solutions.
CREATIVE SOLUTIONS TO COMPLEX PROBLEMS
When kids write the code, they approach complex problems with a fresh perspective and a willingness to experiment. When kids write the code they are unencumbered by the biases and assumptions that can limit adult thinking, therefore can come up with innovative and unconventional solutions to complex problems.
Empowering young minds with computational thinking is like giving them a key to unlock limitless possibilities. Through coding, problem-solving, and creativity, children develop the superpower to shape the future and become the architects of innovation.
Navin Gurnaney,

CEO of Code Ninjas
EXPERIENCE THE CODE NINJAS EFFECT

TODAY!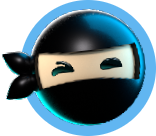 Code Ninjas
Got any questions? We're happy to help!
Hello! Please ask us any questions you have, and we will answer as best as we can.
Thanks!
The owner of Code Ninjas Riverstone has received your question, you will hear back from them shortly.
REQUEST INFO
EMPOWER
THEIR FUTURE
Parent first name field is required.
Parent last name field is required.
Phone number field is required.
I agree to Code Ninjas' Terms and Conditions and have read the Privacy Policy which explains how my personal data is used.
Agreeing to Code Ninjas' Terms and Conditions is required.