GENERAL
WHAT IS CODE NINJAS?
Code Ninjas® is the world's largest and fastest-growing kids coding franchise, with hundreds of locations in the United States, Canada, and the United Kingdom.Our goal is to create the problem solvers of tomorrow. At our centers, kids learn to code while building their own video games in a fun, safe, and inspiring environment. Kids gain confidence, logic, resourcefulness, and problem solving skills that will serve them for the rest of their lives.
WHO FOUNDED CODE NINJAS?
Code Ninjas was founded by David Graham, a programmer, entrepreneur, and father of two, based in Houston, TX. Previously, Graham was the founder and owner of Coder Camps, a program that teaches adults to be successful software developers.With over 17 years of experience as a software developer, David Graham realized that coding was not only a great career choice, but a valuable life skill. Coders learn how to use logic, be resourceful, and solve problems, giving them an distinct advantage in everyday life. Graham combined his knowledge of coding, with his desire to give kids everywhere a better life, to establish Code Ninjas.
WHAT AGE DOES CODE NINJAS TEACH?
At Code Ninjas, we have programs for kids ages 5-14. Programs vary by center, please contact a nearby center for details.
WHY SHOULD MY KIDS LEARN TO CODE?
Coding has been called "the literacy of the 21st century" for good reason. Just like math, science, and literature, coding is a key aspect of understanding our technologically advanced world. There's a huge need for a generation that not only understands technology, but how it works. Regardless of whether your kids one day pursue a career in coding, Code Ninjas teaches them confidence, logic, resourcefulness, and problem solving skills that will serve them for the rest of their lives.
MY KIDS ALREADY HAVE COMPUTER CLASSES AT SCHOOL WHY DO THEY NEED CODE NINJAS?
It's great that schools offer computer education, but they are often under-resourced and are unable to offer the sophisticated ongoing coding curriculum that kids need. Parents who want their kids to get ahead and learn coding properly are turning to Code Ninjas.
WHAT'S IN THE CODE NINJAS CURRICULUM?
Our curriculum teaches kids to code by creating games using tools such as ScratchJr, MakeCode Arcade, and Unity. They are not just passively playing games - they are building games while learning the fundamentals of coding, and having a great time doing it! In Code Ninjas CREATE, the curriculum is divided into 9 levels, from White to Black belt, that students (Ninjas) advance through as they build their coding skills.
CODE NINJAS
CENTER

S
WHEN CAN MY KIDS ATTEND CODE NINJAS?
Code Ninjas centers are open to kids after school on weekdays. Some locations may offer weekend hours. Please check with a nearby center for local hours of operation.
HOW OFTEN CAN MY KID ATTEND CODE NINJAS?
We have a variety of programs to fit Code Ninjas into your busy schedule. In Code Ninjas CREATE, kids can attend multiple times a week.
CAN I STAY WHILE MY KID IS LEARNING?
Absolutely! We provide a luxurious waiting area for parents where you can relax while your kid is in the dojo (learning area).
At Code Ninjas locations, your child's safety is our highest priority. Only enrolled students and our trained Senseis are allowed in the Dojo (the learning area).
HOW MANY STUDENTS ATTEND CODE NINJAS?
Code Ninjas centers comfortably accommodate up to 30 students at a time, with some local variation. Please check with a nearby center for details.
HOW MUCH DOES CODE NINJAS COST?
Rates are set by our locally owned and operated centers. Please contact a nearby center for pricing information.
IS A CODE NINJAS
CENTER

GOING TO OPEN IN MY TOWN?
It is possible! We are currently seeking savvy owners to help us grow nationwide through franchising.
FRANCHISE
I DON'T KNOW ANYTHING ABOUT CODING. AM I ELIGIBLE TO OPEN A CODE NINJAS FRANCHISE?
Yes, you can open a Code Ninjas franchise even if you're not a coder. Our franchise is specifically designed to be non-coder friendly. If you're willing to learn, work, and follow a system, you have an opportunity to thrive with us.
WHAT KIND OF BACKGROUND DO I NEED TO BE A CODE NINJAS FRANCHISE OWNER?
Qualified candidates for Code Ninjas franchise ownership come from all walks of life, including business, education, military, police, retirees, entrepreneurs (and yes, coders). The best franchise owners play an active role in the business, and are interested in making a positive impact on children and their community. Other qualities we look for are drive, compassion, willingness to learn, and support for our values.
DO FRANCHISE OWNERS HAVE TO PAY FOR UPDATES TO THE CURRICULUM?
No, there is no additional charge for any future updates made to the curriculum.
HOW DO I KNOW IF A CODE NINJAS FRANCHISE IS RIGHT FOR MY COMMUNITY?
We consider several factors in determining the location of Code Ninjas centers, including concentration of families with children, proximity to schools, and household income. We work with you to analyze your preferred market and provide site selection recommendations.
WHAT KIND OF TRAINING DOES CODE NINJAS PROVIDE FRANCHISE OWNERS?
Prior to opening, franchise owners attend training led by our team of franchising experts, totaling approximately 50 hours. This includes in-person and online training. We also provide ongoing training including webinars, conferences, and online resources.
WHAT KIND OF ONGOING SUPPORT CAN I EXPECT?
Code Ninjas is designed to be a turnkey business model with a complete ecosystem of tools and support to run every aspect your franchise. This includes training, site selection, marketing, design, vendor network, franchise management software, and a dedicated support team.
DO I NEED TO RUN THE FRANCHISE MYSELF?
No, you do not have to run the day-to-day operation of the franchise, but you must be involved in the general oversight and management of the operations of your center. Additionally, you must designate either yourself, your designated principal, or a general manager to assume the full-time responsibility for daily supervision and operation of your center.
WILL I HAVE A PROTECTED TERRITORY FOR MY
CENTER

?
Yes, each franchise is granted an exclusive operating territory. Territory size is determined by population density and presence of schools, among other factors.
CAN I OPEN MULTIPLE LOCATIONS?
Yes. Many Code Ninjas franchisees have added more locations after opening their first, which is a validation of our franchise model. A majority of our franchisees own two locations or more.
DO I NEED TO BE A CODER TO LEAD CODE NINJAS STUDENTS?
No, you do not have to be a coder to lead students at Code Ninjas. Our training program gives you the tools you need to be an effective leader, no matter what your background.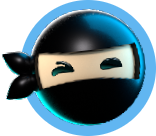 Code Ninjas
Got any questions? We're happy to help!
Hello! Please ask us any questions you have, and we will answer as best as we can.
Thanks!
The owner of Code Ninjas Riverstone has received your question, you will hear back from them shortly.
REQUEST INFO
EMPOWER
THEIR FUTURE
Parent first name field is required.
Parent last name field is required.
Phone number field is required.
I agree to Code Ninjas' Terms and Conditions and have read the Privacy Policy which explains how my personal data is used.
Agreeing to Code Ninjas' Terms and Conditions is required.