Code Ninjas is committed to the health and safety of families and communities at our locations across the globe. In response to COVID-19, we have taken a flexible approach that allows our independently-owned locations to adapt safely to restrictions and guidelines in accordance with their local authorities.
With the increased demand for daytime and virtual learning opportunities, our locations are proud to offer program options to help busy parents who are in need of educational assistance for their children in a safe and trusted setting. Details of these offerings along with our recommended safety procedures are as follows:
VIRTUAL ACTIVITIES TO ENGAGE CHILDREN
We have introduced virtual ways to engage homebound children in a fun and productive manner through programs such as Virtual Camps. These activities may be offered exclusively online or in tandem with in-person sessions in the dojo. We also encourage you to follow our blog for informative articles and free activities that are published on a regular basis.
CODE NINJAS POWER UP
As parents struggle with virtual classes for their children this school year, our new Code Ninjas Power Up program is here to help – we provide a safe space for children to learn and grow during the school day in a fun and educational environment. Outside of classwork, your children can build valuable skills through fun coding and STEM activities based on our world-class curriculum. Receive full support and guidance from our friendly, tech-savvy Code Senseis®, with strict safety measures in place at all times.
GUIDANCE FOR OPEN LOCATIONS
In areas with eased restrictions, we have instructed our locations to be fully prepared and take extra precautions as they open their doors. The guidance we have provided to ensure cleanliness and safety include:
Cleanliness

Increased frequency of professional cleaning
Increased frequency of in-house cleaning by employees, especially devices, tables, door handles, bathrooms, and other frequently-used surfaces
Thorough sanitation of student workspaces and equipment, including computers, monitors, and mice, between every student session
No food or drink permitted in the lobby or dojo (coffee bar temporarily closed)

Social Distancing

Increased distance between individual student workstations in the dojo
Careful monitoring and enforcement of no-contact interactions
Reduced student capacity in the dojo as needed, in accordance with local regulations

Personal Health & Hygiene

Increased enforcement of proper hand washing and hygiene etiquette (e.g. using tissue to cover coughs and sneezes), alongside strict sick policies
Increased volume of sanitation stations
Additional safety measures based on regional guidance
THANK YOU
Our locations are locally-owned, family-run businesses. Please contact your nearby location to learn more about program availability and specific safety procedures. As we continue to carefully monitor and adapt to this ongoing situation, we truly appreciate your continued support and can't wait to safely welcome our ninjas back into our dojos.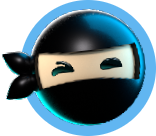 Code Ninjas
Got any questions? We're happy to help!
Hello! Please ask us any questions you have, and we will answer as best as we can.
Thanks!
The owner of Code Ninjas Riverstone has received your question, you will hear back from them shortly.
REQUEST INFO
EMPOWER
THEIR FUTURE
Parent first name field is required.
Parent last name field is required.
Phone number field is required.
I agree to Code Ninjas' Terms and Conditions and have read the Privacy Policy which explains how my personal data is used.
Agreeing to Code Ninjas' Terms and Conditions is required.